May 15, 2023
Contact: Erin Lyden, erin.lyden@galepartners.com
Milk Sponsors Women Running The Cigna Denver Colfax Marathon
Milk is Proud to Expand Their Sponsorship Efforts While Simultaneously Continuing to Empower the Next Generation in Partnership With Girls on the Run
NEW YORK, May 15, 2023 – Milk is proud to offer sponsorship to any woman running the Cigna Denver Colfax Marathon. A continuation of Milk's 26.2 campaign – a nationwide program of support and a commitment to sponsor all female marathon runners, Milk will be taking their sponsorship on tour, starting in Denver. From special events leading up to the race, to local female partnerships and resources for women throughout marathon weekend, Milk aims to provide motivation and inspiration for #TeamMilk at every touchpoint of the 26.2 journey.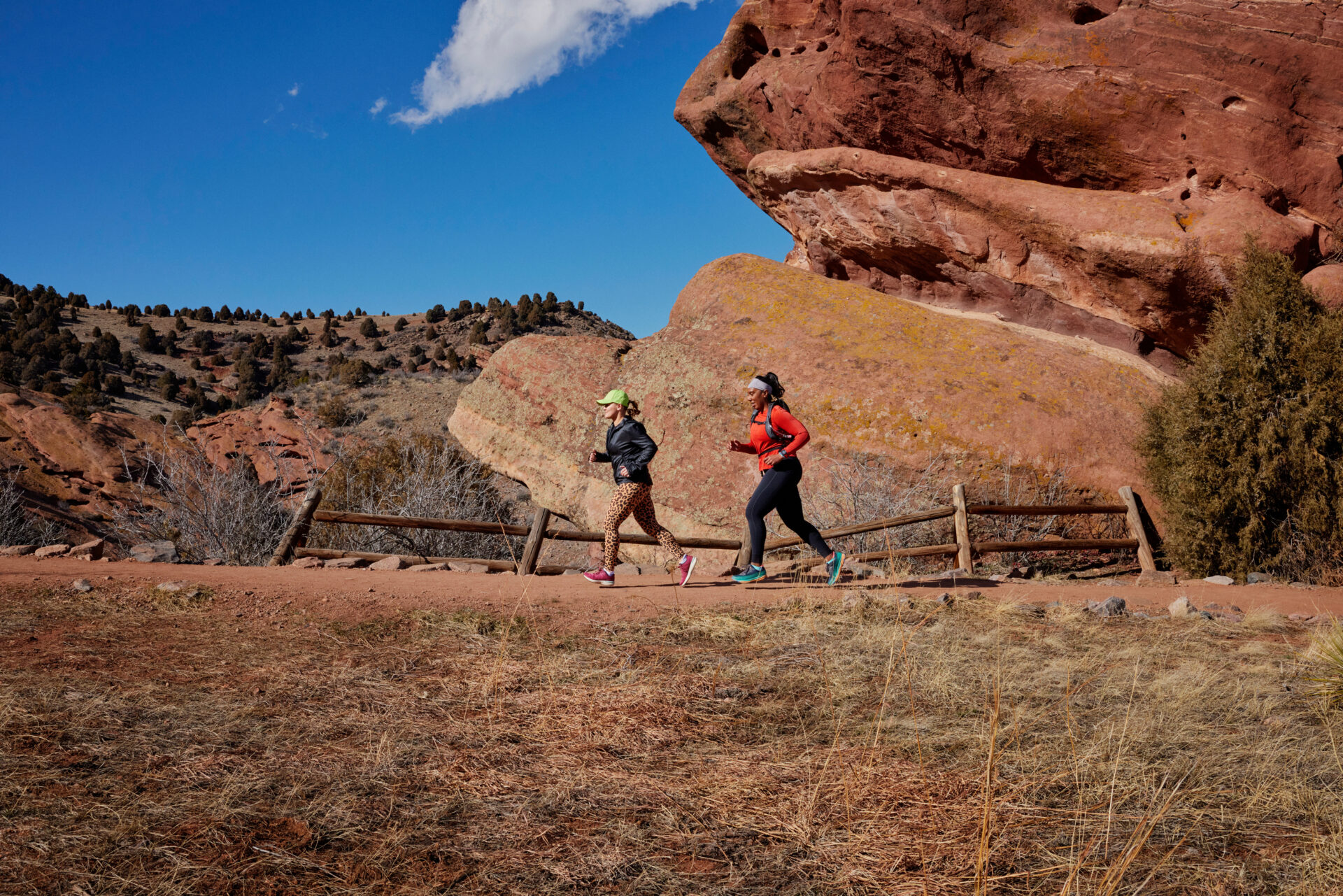 Wondering what #TeamMilk entails? Female runners can sign up to be a part of #TeamMilk to receive exclusive gear, Denver Colfax course insights in partnership with Denver running club Brunch Running, female-centric nutrition and training, advice from leading experts and a slew of supporting activities leading up to race day. #TeamMilk runners, or those looking to sign up, can stop by Milk's 26.2 booth at the Cigna Denver Colfax Marathon Expo on Friday, May 19th and Saturday, May 20th to pick up running gear, create their own #TeamMilk name tag sticker for supporters to cheer them on, receive recovery tips, stretching and pre-race warm-ups from Denver Sports Recovery, and even snap a photo at a photo wall to appear on a billboard in Denver. Friends and family can also create custom signs and pick up cowbells to cheer on runners during the race.
Even better, when you sign up for #TeamMilk, your run benefits future runners through Milk's 'Every. Woman. Sponsored.' fund in support of Girls on the Run, an organization dedicated to empowering girls through running and physical activity. For every woman that signs up for #TeamMilk, Milk will make a donation (up to $1,000,000 USD) to help Girls on the Run evolve their curriculum with enhanced social-emotional learning skills that speak to the issues girls face today. In the lead up to the race, Milk is also proud to support the Girls on the Run Rockies 5K on Saturday, May 20th, providing chocolate milk at the finish line for all.
During the race on Sunday, May 21st, the #TeamMilk cheer squad is taking over mile 23 with a milky white tunnel of motivation in support of all runners as they head into the final miles of the race. Once they cross that finish line, Milk will be ready to help them relax and refuel at the Milk Recovery Lounge, located near the finish line. #TeamMilk runners can stop by to charge their phones, stretch with experts from Denver Sports Recovery, enjoy live music, pick up exclusive recovery gear and most importantly refuel with Chocolate Milk, with an ideal 3:1 protein to carb ratio for recovery.
Whether you sign up for the 5K or you are running your first marathon, research shows dairy milk is a great nutritional partner during training. Milk's nutrients help provide sustained energy and hydration to fuel runs and help refuel, repair and rebuild tired muscles post-run.
"While the numeric distance is the same for every marathon runner, women often start much further behind when it comes to sponsorships, support and visibility which is why we are excited to support women runners at the Cigna Denver Colfax Marathon," said MilkPEP CEO Yin Woon Rani. "We want all women to feel supported and empowered throughout their marathon journey and we are proud to provide the local resources, support, and community to run 26.2 miles."
To learn more about #TeamMilk or sign up, please visit gonnaneedmilk.com/26.2 or stop by Milk's 26.2 booth at the Cigna Denver Colfax Marathon Expo.
About the Milk Processor Education Program
The Milk Processor Education Program (MilkPEP), Washington, D.C., is funded by the nation's milk companies, and dedicated to educating consumers and increasing consumption of fluid milk. For more information, visit MilkPEP.org.
About Girls on the Run
Founded in 1996 with 13 girls, Girls on the Run, an international nonprofit organization, has now served over 2.25 million girls. Over the course of the program, girls in 3rd-8th grade develop essential social, emotional and physical skills to successfully navigate life experiences. The program culminates with girls positively impacting their communities through a service project and being physically and emotionally prepared to complete a celebratory 5K event. With the largest 5K series by number of events in the world, Girls on the Run hosts more than 330 5Ks per year. Girls on the Run is included as a top research-based program in a Social-Emotional Learning Guide developed by researchers at Harvard University and has been recognized by the National Afterschool Association (NAA) as one of the most influential after-school programs. Visit www.girlsontherun.org to learn how to get involved in your community.