MilkPEP's new blog kicks off with an article on milk making a splash at TwitchCon, Twitch's national gaming event, Oct. 7-9, 2022. I had the pleasure of interviewing MilkPEP's Consumer Marketing Manager and Teen SME Jen Grubb for this article.
Milk mustaches on the mouths of celebrities, Olympics, NFTs and more – Milk has showed up in many places over the years, but a video gaming conference? Is this a first?
Yes, it's an exciting first for MilkPEP. We've dabbled in the gaming space for awhile now and we're no strangers to Twitch as a marketing platform, but this is the first convention and biggest event we've sponsored from a gaming perspective.
How did this sponsorship come about?
Our incredible agency team over at GALE brought us the opportunity and we knew it would be a huge miss to turn down.
Why gaming? How does milk fit in?
For teens, nothing is more culturally relevant today than gaming, so it's honestly a no brainer as we continue to connect with teens and showcase milk as a modern drink that fits their lifestyle. Plus, other drinks have been involved in the gaming and esports spaces since its inception – think energy and sports drinks – so why not milk?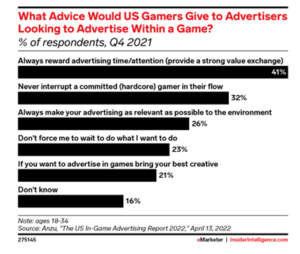 How often are teens and tweens gaming?
Gen Z is playing more than 7 hours per week. It's surpassed social media, music, TV/movies as the #1 entertainment activity for 9-17.
I'm an attendee at TwitchCon – how will I experience milk?
Milk is showing up as The Performance Drink of Gamers both on-site and digitally. We'll have access to influencers at TwitchCon and through their social media and Twitch channels, media placements on Twitch, and our interactive booth. We're inviting attendees to put their performance to the test and compete in a game of skill to ultimately see who will be named The Fastest Hands at TwitchCon. We'll also have milk sampling, influencer meet & greets, and some fun giveaways.
Can you talk about gaming vs. live streaming?
Playing video games is simply the act of playing a game on a digital screen – a computer, phone, Nintendo Switch, PlayStation, whatever the console. Live streaming is the act of sharing a live video feed on the internet. This can be a live video of you playing a video game, chatting with a friend – think a facetime call with a friend, but followers online are watching, – or any other activity. And then Twitch is a platform where people can stream.
How did you become MilkPEP's subject matter expert on teens? And gaming?
I sort of grew up with the audience during my five years at MilkPEP. I started by working on our past Milk It! campaign targeting tweens, and those tweens are now teens. And.. if you're talking to tweens, you have to understand gaming. It's been a natural evolution and constant learning since the audience and space both change rapidly.
How do you recommend milk brands get started with gaming as a marketing platform to reach teens?
The first step is to familiarize yourself with the space – which games are your target audience playing? Which games might have a natural connection to your product? What are other brands and products doing? I then recommend finding a dairy-loving gamer to partner with. This is an easy first step to get your foot in the door.